Bernard Bierman was born in New York City on August 26, 1908. He went through the public school system, pre-law at NYU and Brooklyn Law School. In 1930, he passed the bar and practiced law from 1931 to 1942. He served in the US Army from 1942 to 1945.

Just before entering the service, Bernie was working on a children's operetta with two young men named Jack Manus and Al Sells. It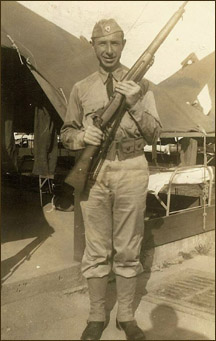 was completed by the time Bernie was discharged, and was sold and recorded. Titled "The Love of Two Cabbages," it did quite well, and Bernie and Jack Manus brought it to publishers Shapiro and Bernstein, who were sufficiently impressed to sign them as staff writers. In the 3 years that followed, over 60 of their songs were recorded by Sarah Vaughan, Frank Sinatra, Billy Eckstine, Harry James, Guy Lombardo, Sammy Kaye, Xavier Cougat and many others. "Midnight Masquerade" had 11 different recordings and was number 3 on the "Hit Parade," competing with "Because of You."

In 1952, his successful musical career ended, so he could continue the painting & decorating business left to him. In 1986, at the urging of his wife, he returned to his first love - words and music, becoming friendly with the "Incomparable" Hildegarde, who on her 80th birthday, sang "Starting Tomorrow" at Carnegie Hall with Mark Coffin, which Bernie had written for them. He also wrote "The Other Half of Me," which she sang at The Cabaret Convention at Town Hall. Bernie has released six CDs, the latest of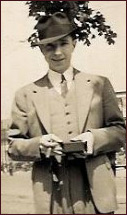 which, Discoveries, features songs he found while rummaging through his files and had never been recorded. Michelle Pirret made her musical debut on Bernie's CD, Somewhere in the World. Discoveries features Marieann Meringolo, Marty Silver, Steve Ross, Michelle Pirret and Joseph Bachana.

Bernie is a member of ASCAP, Dramatist League, Society of Singers, MAC and Brooklyn Law School Alumni. In 2004, he was honored by Back Stage Magazine with a Bistro Award for "Lifetime Achievement in the Field of American Popular Songs", along with Les Paul & Ruth Brown. In 2005, Bernie was made an honorary member of the Friars Club.
Bernie's CDs
Discoveries, Bernie's latest CD, is released by Rado

Music. An eclectic collection of songs performed by an ensemble of various vocalists, this compilation encompasses genres from the musical worlds of blues, jazz, standard American pop, and cabaret. Bieman's musical wit, tenacity, and spirit are joys to be experienced. Sung by: Joe Bachana, Marieanne Meringolo, Michelle Pirret, Marty Silver and Steve Ross, with contributions from: Steve Addabbo (guitar); Tom Dempsey (guitar); Charlie Giordano (accordion); Ratzo Harris (bass); Tom Kirchmer (bass); Conrad Korsch (bass); Marcus McLaurine (bass); Paul Meyers (guitar); Joe Nero (drums); Gary Pace (piano); Tony Regusis (organ); Mike Richmond (bass).
Bernie's Journey.

Bernie Bierman's music captures the wit and sentimentality that encompasses the great music of Tin Pan Alley. This compilation of songs, written in the last two decades, features performances by a multitude of New York City based cabaret and jazz artists including the legendary Hildegarde, Steve Ross, Klea Blackhurst, Michelle Pirret, as well instrumentalists Cameron Brown, Barry Levitt and Alex Rybeck.
Somewhere in the World is the debut

of vocalist Michelle Pirret. This newcomer fresh to the New York jazz scene, has been called "a young kitten growing into a fine jazz cat" by legendary vocalist Anita O'Day. In Somewhere in the World, Pirret fuses elements of traditional jazz, Latin influences, and pop standards to bring to your ears a fresh take on the music of composer Bernard Bierman, the 99-year old Tin Pan Alley traditionalist whose songs have been recorded by Frank Sinatra, Sarah Vaughan, Billy Eckstine, Jimmy Heath, Guy Lombardo, Harry James, and Don Cherry to name a few. This is a true New York story that brought together singer and songwriter delivering to the listener a rare air of tribute and celebration. With guest vocalist Steve Ross.
We Have Something To Say is a hilarious romp through

the vagaries of latter life, but etched at the edges with Tin Pan Alley composer Bernie Bierman's personal knowledge of the sometimes sobering realities of life over sixty.
Audio CD (January 1, 2000), Original Release Date: September 21, 1999; Format: Cast Recording;
The Farmer Weds A Widow Original Cast Records Release ! 1. Overture 2. Prologue 3. The Train 4. There Ain't Nothin' Better 5. What A Dull World This Would Be 6. Who Needs a Father?

7. Pick Yourself a Lucky Star 8. Dancing at the Ice Cream Social/The Ice Cream Polka 9. Little Children 10. Shadows 11. Harry Never Told Me 12. Never Buy a Horse from a Gypsy 13. (We Are) Brothers 14. When Are Our Boys Coming Home? 15. Welcome Sunday 16. You Want to Be a Soldier / Don't You Worry Willie / You Want to Be a Soldier (Reprise) 17. Why Should I Get Married? 18. I Wonder If She Ever Thinks of Me 19. Why Am I Afraid? 20. It's Nice to Have Someone to Love You 21. The Farmer Weds A Widow / Pick Yourself a Lucky Star (Reprise).
The Other Half of Me A treasure trove of 17 marvelous

melodies and lilting lyrics that make you laugh, then make you cry, and always put you in a romantic euphoria missing in most of today's music. The songs are performed by a top Broadway cast: the incomparable Hildegarde, Don & Michele Dupont, Linda Page, David McDonald, Yolanda Ross, Don Dellair & James Followell, David Kenney, Bill Wright, and the Antioch Baptist Choir directed by Earl Brown- and of course, Bernie himself.
Bernie's CDs can be found on CDBaby and Amazon.
From Bernie's 100 birthday celebration